UCH Logistics Limited
was fined £20,942 (inc.costs) after a worker was hit by a fork-lift truck in a busy yard and suffered head injuries.
The yard had been resurfaced a few years earlier and no markings were put in place to segregate vehicles and people.

CCTV footage from the site showed fork-lift trucks loading and unloading vans, with pedestrians routinely weaving between them

I

n September 2014,

Andrew Elliss, an employee of UCH Logistics, was hit by a reversing fork-lift truck and

sustained head injuries that continue to have an effect on him to this day.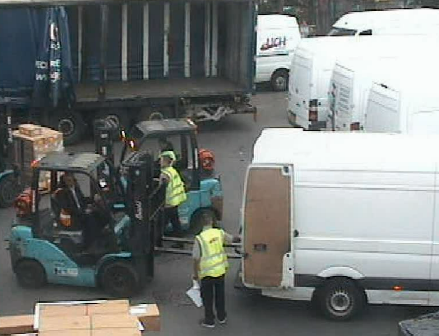 The HSE inspector who investigated and prosecuted this case said:
"Workplace transport incidents are the third highest cause of workplace fatalities, and accidents can be prevented if companies implement simple control measures.
The need to walk through this area was clearly foreseeable and the risk from vehicle traffic was high. When I saw the CCTV footage, it was clear this was an accident waiting to happen."